Sales
·
Stockholm
·
Hybrid Remote
Sales and Business Developer! 😎
Join a kick-ass adventure of becoming the best media communication platform within HR & Talent tech!
About SHCUT Media 🎥

 Sedan 2021 har tre bolag gått samman i ett, Shortcut.se (Sveriges ledande karriärhemsida för studenter och Young Professionals), Personal&Ledarskap(har sedan 1969 bevakat det senaste inom forskningen, nya tekniker och verktygen som hjälper dig som arbetar med hr att utveckla dina medarbetare, ledare och organisation), Branschen.se (Branschtidningen för alla som arbetar inom rekrytering, bemanning och kompetensförsörjning).
Allt detta tillsammans skapar en enorm kunskapsbank som ger alla läsare sakkunskapen, inspirationen och verktygen de behöver för att tillvarata potentialen i sig, sina medarbetare och organisationer - bolagens viktigaste tillgång: de anställda.
What about the position? 
Start-up världen är dynamisk och i ständig rörelse, vilket betyder att - förutom att bygga relationer med spännande människor, kommer du även få möjlighet att jobba med strategisk försäljning och Business Development. Tillsammans med dina kollegor bygger ni en verksamhet, där ni växlar upp och skapar ett bolag som hjälper företag att tillvarata potentialen i medarbetare och organisationen. Det är en roll där du kommer att vara med och bidra till kunskap om allt som händer inom karriär, jobb, ledarskap och den framtida utvecklingen på arbetsmarknaden i Sverige. Let's go!

What will you do? 

✌️ Leda och driva SHCUT Medias försäljning och Business Development. 
🌱 Sätta processer och struktur för en hållbar och framgångsrik försäljningsstrategi! 
🚀 Sälja jobbannonser, sponsrade inlägg och Native articles. Medlemskap och annonser i tidningar. 

💫 Identifiera affärsmöjligheter och bygga din egen pipeline (hitta leads, boka och genomföra möten).
🤖 Implementera och arbeta med digitala redskap för kundbearbetning, offert- och avtalshantering samt marknadsföring. 
🤩 Bygga spännande produkter att erövra marknaden med!
What's in it for you? 
🔥 Möjlighet att få bygga en Start-up inom en FLAMING HOT HR & Talent tech industri! 

💰 Möjlighet att påverka din månatliga lönenivå genom fast lön+provision.
🤩 Flexibilitet! Du är en entreprenör och skapar din egen roll!

🚀 Påverka din egen karriärutveckling då ett framgångsrikt arbete leder till nya roller!
🤹‍♀️ Regelbundna sessions med teamet för strategi och kompetensutveckling. 
🎈 Stora som små events inom HR-världen! 
🥳 Slutligen, du omringas av härliga kollegor från andra spännande bolag, som gärna träffas på luncher, workouts eller regelbundna AW's. 

We will like if you have: 

 🏆1+ års erfarenhet av B2B försäljning, gärna inom HR & Talent tech-space alt mediaförsäljning.
✨ Alltid drömt om att bygga ditt eget Start-up, aim for the stars!
📲 Erfarenhet av den digitala sfären och Business Development.

🌍 Idéer, tankar, visioner, lösningar - go BIG! 

👏 Driv och coachande egenskaper. Du känner dina kunders behov bäst - visa dem det!
Welcome to SHCUT! 

  Ps. Shortcut media är ett dotterbolag i Talent Venture Group-familjen, varpå vi annonserar och supportar i rekryteringen av vår nästa talang! Happy application! Ds.
Department

Sales

Locations

Remote status

Hybrid Remote
Why join us at TVG?
The TVG Family

There's no hierarchy, just a lot of support, and willingness to succeed together! We love to work and have fun at the same time. We make jokes and don't take ourselves too seriously. We enjoy each others company, meeting up for breakfasts, workouts, and AW's on a regular basis. 🥳⭐

Flexible Environment

We believe in and have trust in our colleagues. At TVG, you're in charge of your position and your work, both in terms of how and where you do it. We recognize that work-life balance is important and have built an environment where everyone can thrive in 👌😊

Entrepreneurial Spirit

Since we invested in a lot different companies and ideas, there is a constant change and new ongoing projects with high ambitions! This is a fast-moving environment, so bring on crazy ideas and let's go! 🚀🚀

We are not perfect - but we have a vision!

That's right - we are not perfect, but we DO have a vision of building great products and BIG companies! It's a bumpy road, but also an exciting journey to be a part of. And we learn from it, every day. 🎢✨
Welcome to our workplace!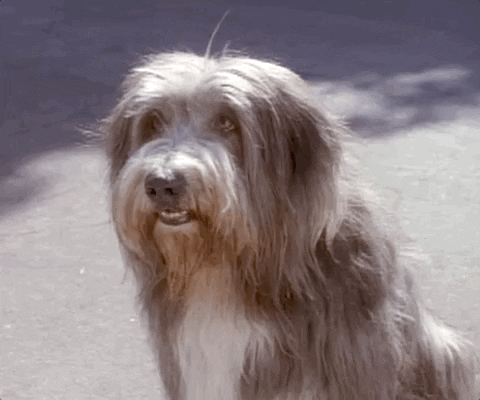 We hope you like dogs! Besides all of the wonderful people at the office, we have our Chief Office Dogs Brita and Stella with us. 🐶
About Talent Venture Group
Our story at Talent Venture Group (TVG)...
began long before we launched in 2018. TVG's roots in harnessing talent date back to the 1980s, when our founder Lars-Henrik Friis Molin formed a publication on student-employment research while studying at the Stockholm School of Economics.
What began as a series of career-focused magazines became Universum, a leading consulting firm for employer branding acquired by the Axel Springer media family for half a billion SEK in 2018.
Before this milestone, several others saw the light: Jobline sold to Monster in 2001, Campuz Mobile was acquired by Vodafone in 2005 and Kenet Works exited to Yahoo.com in 2007.
Altogether, over 30-years of talent-focused ventures have positioned TVG as the only early stake investor and venture creator at the helm of emerging technologies for an evolving job market. Our bottom line remains the same: to supercharge talent above all because we know a people-first approach yields happy teams, and happy returns.
Sales
·
Stockholm
·
Hybrid Remote
Sales and Business Developer! 😎
Join a kick-ass adventure of becoming the best media communication platform within HR & Talent tech!
Loading application form
Already working at Talent Venture Group?
Let's recruit together and find your next colleague.