Marketing
·
Stockholm
·
Hybrid Remote
Head of Editorial Content to Personal & Ledarskap👩‍🎨
About Personal & Ledarskap ✌️

Sedan 2021 har tre bolag gått samman i ett, Shortcut.se (Sveriges ledande karriärhemsida för studenter och Young Professionals), Personal&Ledarskap (har sedan 1969 bevakat det senaste inom forskningen, nya tekniker och verktygen som hjälper dig som arbetar med hr att utveckla dina medarbetare, ledare och organisation), Branschen.se (Branschtidningen för alla som arbetar inom rekrytering, bemanning och kompetensförsörjning).
Allt detta tillsammans skapar en enorm kunskapsbank som ger alla läsare sakkunskapen, inspirationen och verktygen de behöver för att tillvarata potentialen i sig, sina medarbetare och organisationer - bolagets viktigaste tillgång: de anställda.

What about the position? 
I rollen som Head of Editorial Content kommer du få möjligheten att bygga en väg framåt för det som ska bli det nya ekosystemet, där young professionals och arbetsgivare möts.
På Personal & Ledarskap kommer det att samlas information, kunskap, talanger, arbetsgivare och digitala tjänster, det blir ett nytt community och en kunskapsplattform inom HR&Talent tech som marknaden får ta del av.

I rollen ingår att ha det dagliga, operativa ansvaret som innebär att leda, planera och fördela det redaktionella arbetet – både det tryckta magasinet och det som publiceras på hemsidan. Samt allt utvecklingsarbete, som redaktionen är inblandad i. Personal och Ledarskap är ett digitaliserat företag som på senaste tiden genomgått en omstart vilket betyder en spännande och kaotisk miljö på samma gång.

Så med andra ord, du behöver vara "up for the task", en rolig och utmanande åktur, där du och teamet skapar ett bolag, en business och ett community som hela HR/Talent tech marknaden, chefer som unga talanger vill ta del av!
What will you do? 

🎥 Planera innehåll, följa upp produktion av innehåll, redigera, korrekturläsa innehåll
✨ Utveckla 4 upplägg av magasinet och ha översikt över sidplanering, design, tryckeri, samt kommunikation med säljteam angående annonseringen.
🚀 Lägga ut jobb på frilansare vid behov.
✍️ Skriva och hämta in material och korrekturläsa från stående krönikörer/samarbetspartners.
📞 Ha fortlöpande kontakt med formgivare/fotografer.
✅ Godkänna alla publiceringar – på webben och i magasin.
📰 Planera innehåll för fem publiceringar i veckan (i dagsläget).
👌Kommunicera och kollaborera med digitala teamet, som sköter publiceringar och sociala medier och produkt teamet för att synka utvecklingssteg för hemsidan och business modellen. 
👨‍🎨 Delta regelbundet i utvecklingsarbete, både det redaktionella och det kommersiella.
🌠 Vara beredd att producera material på kort varsel, för att möta ett utvecklingsbehov eller marknadsföring.
What's in it for you? 
🚀 Möjligheten att bygga ett bolag och marknadens främsta HR&Talent tech magasin!
🤸 Vara med ett super-team som jobbar hårt men glömmer aldrig att ha roligt!
💰 Vara en stor del av kritiska beslut och ta del av viktiga ansvarsområden, så som budget.
😎 Karriärutveckling - ta bolaget till nya höjder och nya roller utvecklar sig.
🎢 Att få vara en del av entreprenöriell miljö med stora visioner!
We will like if you have: 
✍️ Kunskap från digital media
🦄 En kreativ förmåga som ser möjligheter att skapa sådant som ännu inte finns
✌️ Erfarenhet av/vana vid att projektleda redaktionellt utvecklingsarbete
🤩 Mer än allmänt intresse för och kunskap om HR- och ledarskapsfrågor
💰 Sinne för affärer
🙋‍♀️ Struktur och ingen prestige
✨ En förmåga till att ta initiativ och självledarskap
🚀En förmåga att förverkliga en vision!
😎 Bra nätverk inom HR, rekrytering, och talangmarknaden!
Welcome to Personal & Ledarskap!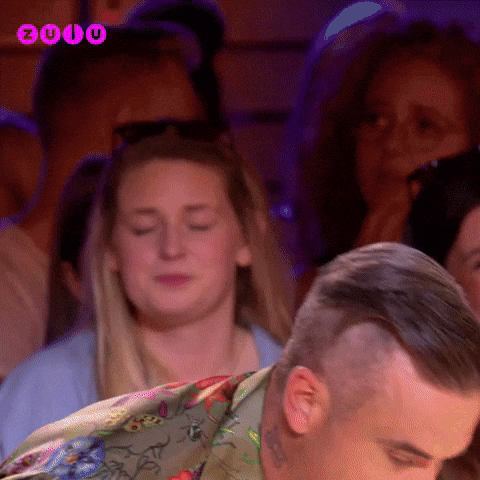 Department

Marketing

Locations

Remote status

Hybrid Remote
Why join us at TVG?
The TVG Family

There's no hierarchy, just a lot of support, and willingness to succeed together! We love to work and have fun at the same time. We make jokes and don't take ourselves too seriously. We enjoy each others company, meeting up for breakfasts, workouts, and AW's on a regular basis. 🥳⭐

Flexible Environment

We believe in and have trust in our colleagues. At TVG, you're in charge of your position and your work, both in terms of how and where you do it. We recognize that work-life balance is important and have built an environment where everyone can thrive in 👌😊

Entrepreneurial Spirit

Since we invested in a lot different companies and ideas, there is a constant change and new ongoing projects with high ambitions! This is a fast-moving environment, so bring on crazy ideas and let's go! 🚀🚀

We are not perfect - but we have a vision!

That's right - we are not perfect, but we DO have a vision of building great products and BIG companies! It's a bumby road, but also an exciting journey to be a part of. And we learn from it, every day. 🎢✨
Welcome to our workplace!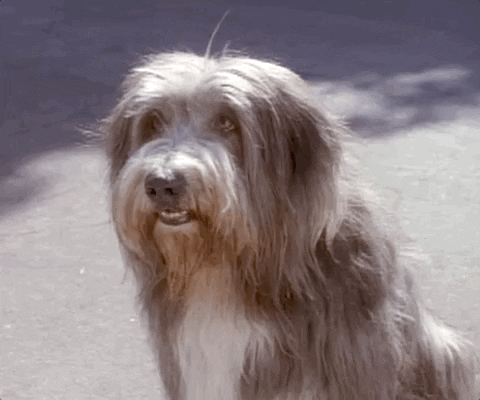 We hope you like dogs! Besides all of the wonderful people at the office, we have our Chief Office Dogs Brita and Stella with us. 🐶
About Talent Venture Group
Our story at Talent Venture Group (TVG)...
began long before we launched in 2018. TVG's roots in harnessing talent date back to the 1980s, when our founder Lars-Henrik Friis Molin formed a publication on student-employment research while studying at the Stockholm School of Economics.
What began as a series of career-focused magazines became Universum, a leading consulting firm for employer branding acquired by the Axel Springer media family for half a billion SEK in 2018.
Before this milestone, several others saw the light: Jobline sold to Monster in 2001, Campuz Mobile was acquired by Vodafone in 2005 and Kenet Works exited to Yahoo.com in 2007.
Altogether, over 30-years of talent-focused ventures have positioned TVG as the only early stake investor and venture creator at the helm of emerging technologies for an evolving job market. Our bottom line remains the same: to supercharge talent above all because we know a people-first approach yields happy teams, and happy returns.
Marketing
·
Stockholm
·
Hybrid Remote
Head of Editorial Content to Personal & Ledarskap👩‍🎨
Loading application form
Already working at Talent Venture Group?
Let's recruit together and find your next colleague.