Sales
·
Stockholm
·
Hybrid Remote
Account Manager to HR & Talent Tech company! 🚀
Kom till oss, gör DIN grej och väx tillsammans med våra bolag! 🚀
About TVG ✌️

Talent Venture Group investerar i och bygger bolag inom HR & Talent tech, som möjliggör och hjälper kandidater, som företag, att hitta och matcha med varandra på arbetsmarknaden! Det är spännande bolag som antingen erbjuder Saas lösningar och spännande produkter eller tjänster inom t ex referensbaserad rekrytering. 
Människor spenderar 1/3 av sina liv på att arbeta, TVG's mission är att se till att den tiden räknas. 
 
Do you want to build a company? 🚀
I gruppen har vi strax över 20 bolag som befinner sig i start-up fasen. För att bolagen ska lyckas på marknaden behöver vi DIG - som drömt om att driva bolag, som älskar mänskliga relationer, som motiveras av att vinna och som vill bygga det här bolaget "to something awesome"!  Förutom produkten eller tjänsten som bolagen erbjuder, behöver vi någon som får kunderna på marknaden att förstå syftet och värdet av ett partnerskap med våra bolag! Din roll kommer att vara bland den viktigaste för att ta våra bolag till nästa nivå!

What will you do? 

✌️ Prospektera, identifiera och söka efter spännande leads på marknaden. 
👩‍💻 Ta kontakt med nya som befintliga kunder - kom gärna med spännande idéer på hur! Vi tror inte bara på kalla samtal och mail. 
🚀 Hitta nya strategier för vår försäljning och business! Hur kan vi bli ännu bättre på att marknadsföra och sälja våra bolags produkter och tjänster?
👩🏾‍🤝‍👨🏽Träffa kunder på frukost, lunch, middag, kaffe, events - det är upp till dig! Du kommer att arbeta med hela kundcykeln från kontakt, till paketering och avslut.
💫 Ha roligt på vägen! 
What's in it for you? 
🔥 Du får möjligheten att vara med från scratch och bygga ett bolag!

💰 Du erbjuds en incitationsmodell som både driver och motiverar dig i ditt arbete. 
🤩 Du får vara del av en entreprenöriell resa där vi uppmuntrar allas tankar och idéer!

🥳 Spännande möten med kunder på kontoret, i lobbyn, på caféet, restaurangen, på eventet med mera! 
🦄 Du får ta stort eget ansvar varpå inlärningskurvan är brant! 
🌈 Din vecka är flexibel som du bygger utefter din work-life balance. 
We will like if you have: 
🎓 Examen inom ekonomi, business, account management, HR, media eller något annat spännande ämne!
👨‍🚀 Tidigare arbetat i en roll som mötesbokare, Account manager eller annat kundnära yrke.

🌟En förmåga att skapa fantastiska relationer och få andra att förstå syftet och värdet i våra produkter eller tjänster. 

🚀 Driv, passion, engagemang och struktur kommer göra dig och bolaget framgångsrikt - The People är allt! 
Department

Sales

Role

Account Managers

Locations

Remote status

Hybrid Remote
Why join us at TVG?
The TVG Family

There's no hierarchy, just a lot of support, and willingness to succeed together! We love to work and have fun at the same time. We make jokes and don't take ourselves too seriously. We enjoy each others company, meeting up for breakfasts, workouts, and AW's on a regular basis. 🥳⭐

Flexible Environment

We believe in and have trust in our colleagues. At TVG, you're in charge of your position and your work, both in terms of how and where you do it. We recognize that work-life balance is important and have built an environment where everyone can thrive in 👌😊

Entrepreneurial Spirit

Since we invested in a lot different companies and ideas, there is a constant change and new ongoing projects with high ambitions! This is a fast-moving environment, so bring on crazy ideas and let's go! 🚀🚀

We are not perfect - but we have a vision!

That's right - we are not perfect, but we DO have a vision of building great products and BIG companies! It's a bumpy road, but also an exciting journey to be a part of. And we learn from it, every day. 🎢✨
Welcome to our workplace!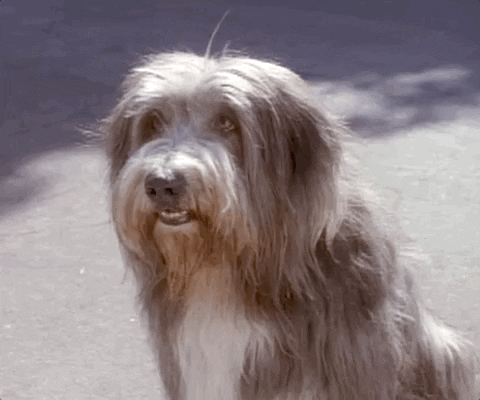 We hope you like dogs! Besides all of the wonderful people at the office, we have our Chief Office Dogs Brita and Stella with us. 🐶
About Talent Venture Group
Our story at Talent Venture Group (TVG)...
began long before we launched in 2018. TVG's roots in harnessing talent date back to the 1980s, when our founder Lars-Henrik Friis Molin formed a publication on student-employment research while studying at the Stockholm School of Economics.
What began as a series of career-focused magazines became Universum, a leading consulting firm for employer branding acquired by the Axel Springer media family for half a billion SEK in 2018.
Before this milestone, several others saw the light: Jobline sold to Monster in 2001, Campuz Mobile was acquired by Vodafone in 2005 and Kenet Works exited to Yahoo.com in 2007.
Altogether, over 30-years of talent-focused ventures have positioned TVG as the only early stake investor and venture creator at the helm of emerging technologies for an evolving job market. Our bottom line remains the same: to supercharge talent above all because we know a people-first approach yields happy teams, and happy returns.
Sales
·
Stockholm
·
Hybrid Remote
Account Manager to HR & Talent Tech company! 🚀
Kom till oss, gör DIN grej och väx tillsammans med våra bolag! 🚀
Loading application form
Already working at Talent Venture Group?
Let's recruit together and find your next colleague.